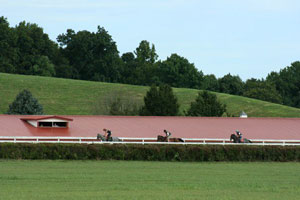 At Bonita Farm we believe that racing partnerships ensure a successful and fun experience for our owners. Team up with us or assemble your own partnership to start your journey to the Winner's Circle.

Periodically, Bonita Farm sells half ownership in young horses bred on the Farm. This is an excellent way for first- time owners to economically enter into the business.

Partnership opportunities now available
All registered Maryland-breds eligible for
Maryland-bred Fund Bonus Program
and
certified Maryland Million.
Your inspection is invited!
New to racing? Let us help you create a partnership to fit your
needs and become a participant in the Sport of Kings!
For more information email: jwilliam@bonitafarm.com